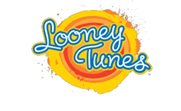 These figures were first released in 2014.
This series features characters from the recent Looney Tunes Show TV series.
Blind Brix
Edit
The first series to be released contained 10 different figures.
October 2012
Edit
Character Group - producer of Doctor Who and Deadly 60 micro-figures and toys - has been named UK master toy partner for cartoon brand Looney Tunes.
The company, which also distributes toys including Zhu Zhu pets and licensed Fireman Sam and Scooby Doo products, will develop Looney Tunes construction playsets and micro-figures under its Character Building banner. The Looney Tunes brands include classic Warner Bros characters Bugs Bunny, Daffy Duck, Tasmanian Devil and Marvin the Martian.
Under the three-year deal with Looney Tunes owner Warner Bros, Character will also launch plush toys, including a range of Motion Sensor plushes it said would "truly bring the classic Looney Tunes characters to life".
Interest in the Looney Tunes brand has grown following the launch of the new Looney Tunes TV show on Boomerang and Boomerang+1 in the UK last year.
"The addition of Looney Tunes to our line-up has further strengthened the long-standing relationship we have with Warner Bros Consumer Products," said Character Group joint MD Jon Diver. "The Looney Tunes animated content is up there with the best and the new animation coming through complements the classic favourites perfectly."
Ad blocker interference detected!
Wikia is a free-to-use site that makes money from advertising. We have a modified experience for viewers using ad blockers

Wikia is not accessible if you've made further modifications. Remove the custom ad blocker rule(s) and the page will load as expected.