Monsters Vs Zombies - Multi Pack A



Recommended Price

£9.99

Pieces

5

Micro Figures

Zombie Businessman, Zombie Half Decayed, Vampire, The Invisible Man, Frankenstein's Monster

Item Number

04544

Release Year

2012

Theme:
Re-create epic battles with your favourite characters from popular Monster and Zombie stories and build your own terrifying adventures with this Monster Vs. Zombies multi-figure pack. Each pack includes 5 fully articulated micro-figures that Glow in the Dark! 2 packs to collect. One supplied.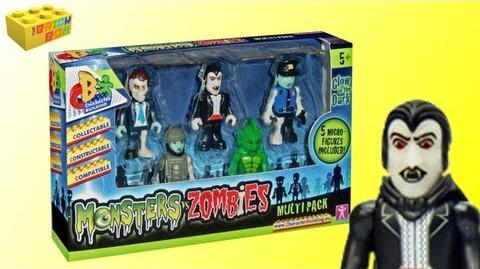 Ad blocker interference detected!
Wikia is a free-to-use site that makes money from advertising. We have a modified experience for viewers using ad blockers

Wikia is not accessible if you've made further modifications. Remove the custom ad blocker rule(s) and the page will load as expected.