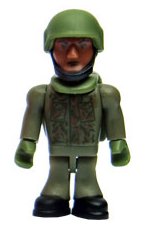 Role Description
Edit
The MERT (Medical Evacuation Response Team) of doctors, emergency nurses and paramedics deliver world-leading pre-hospital emergency care from the point of wounding to the field hospital. Working under the most demanding of operational conditions, the medics work as a highly skilled team within the back of a helicopter to provide rapidly deployable forward aero-medical evacuation.
Ad blocker interference detected!
Wikia is a free-to-use site that makes money from advertising. We have a modified experience for viewers using ad blockers

Wikia is not accessible if you've made further modifications. Remove the custom ad blocker rule(s) and the page will load as expected.