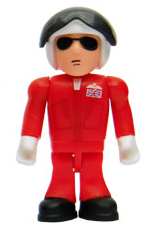 Role Description
Edit
With at least 3 years operational flying experience, the best 9 pilots of the RAF are selected to join the Red Arrows aerobatic team. Displays are conducted across Europe to audiences of over 4 million people each year. The pilots must have exceptional flying skills, be out-standing team players and be fit in order to deal with the G-Forces they experience.

Ad blocker interference detected!
Wikia is a free-to-use site that makes money from advertising. We have a modified experience for viewers using ad blockers

Wikia is not accessible if you've made further modifications. Remove the custom ad blocker rule(s) and the page will load as expected.