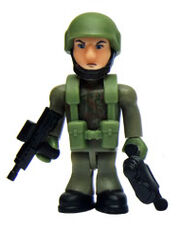 Role Description
Edit
Tactical Air Control Party's job is to help Air and Land forces work together by guiding attack helicopters, fast jets and remotely piloted aircraft to the correct targets. Always ensuring the safety of civilians and friendly forces near targets, team members are quick thinking and very fit, enabling them to carry their equipment and even parachute out of aircraft.

Ad blocker interference detected!
Wikia is a free-to-use site that makes money from advertising. We have a modified experience for viewers using ad blockers

Wikia is not accessible if you've made further modifications. Remove the custom ad blocker rule(s) and the page will load as expected.