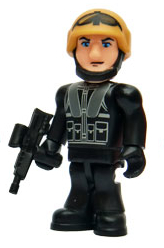 Role Description
Edit
The Fleet Contingency Troop is formed of specially trained Royal Marines Commandos. These men are the Naval Service's experts on boarding operations. They are armed with various weapons and operate from both fast boats and helicopters. Royal Navy warships frequently use these teams to board suspect ships in an effort to stop piracy, drug smuggling and other illegal activities.
Ad blocker interference detected!
Wikia is a free-to-use site that makes money from advertising. We have a modified experience for viewers using ad blockers

Wikia is not accessible if you've made further modifications. Remove the custom ad blocker rule(s) and the page will load as expected.